Your Vanity is Our Passion
Who We Are
Sin 7 Salon is a full-service hair salon located in the heart of White Rock, BC. Our team of talented stylists has been creating trendy hairstyles and customized colours since we opened our doors in 2010.
Only providing the highest quality services and products, our Salon has been the recipient of many accolades, including multiple years as a top 200 salon in North America, Best of the peninsula awards, and most notably, finalists in the nationally recognized Contessa Awards, where the salon team came away with a top 10 finish in the country.
We are committed to providing an exceptional experience and building a lasting relationship with each guest. We are here to help bring your vision to life.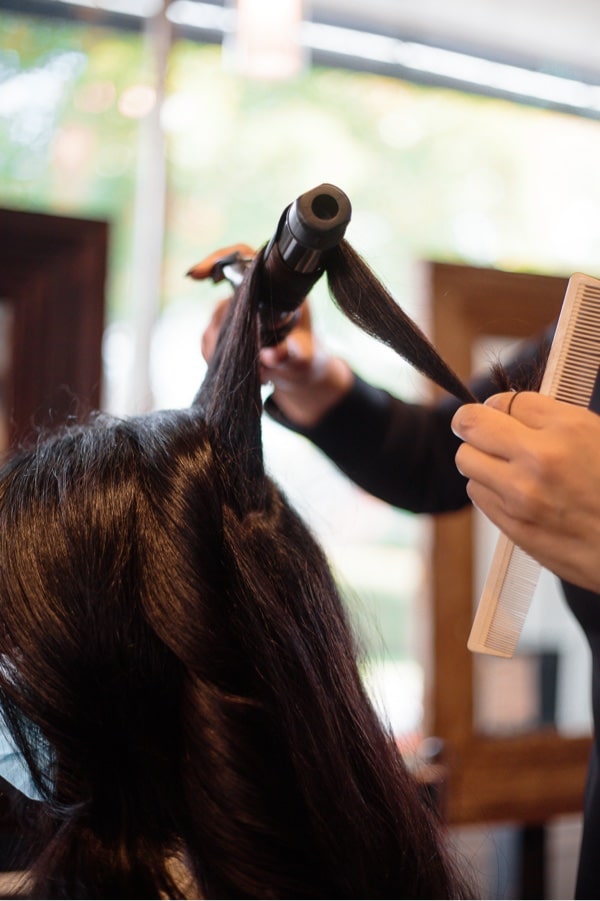 Our Mission
At Sin 7 Salon, we create an authentic experience and unique personal hairstyles for each of our clients while improving the world we live in by using ethical, sustainable products and green initiatives.
We will continue to elevate the beauty industry with our informed and educated practices.
Your vanity is our passion.
At Sin 7 Salon, excellent customer service is paramount amongst our team of talented staff. Our educated stylists and technicians offer exceptional hair services using state-of-the-art equipment for an experience that will exceed your expectations.
Our artistic team will create a style that is uniquely yours by incorporating leading-edge haircutting techniques.
Enhance your natural beauty with added dimensionality and a healthy shine that leaves a lasting impression.
Let your personality shine through with beautifully precise low lights or highlights for added volume and shine. Our stylists will give you the classy look you desire.
Our balayage specialists will consult with you to create the customized yet effortless natural-looking highlights you crave.
Add volume and length with a perfect match to your natural hair. We strive to provide our clients with the optimal results in natural and comfortable feeling hair extensions. 
Looking for a wavy and more defined hairstyle? Perms can provide your hair with body and texture, leaving you with long-lasting, soft, luscious, and beautifully bouncy curls.
Favorite place! I've seen a few stylists, though I have my favorite ladies and everyone works very hard to make sure your expectations can be met. This is an Aveda salon and the products are wonderfully nourishing. I fully platinum bleached my hair at this salon for 2 years and never had breakage or issues because of the quality product and high skill of the stylists. Always friendly and welcoming atmosphere
The staff is very professional. I'm always extremely pleased with the results and absolutely love the way my hair turns out after every visit. I have never been disappointed and would highly recommend Sin 7 to anyone looking for a hair salon!
I went to Sin 7 Salon for both my grad hairstyling and for regular cuts and colours. The salon itself is so cute and welcoming and all of the hairstylists that I've had have been phenomenal. I always leave feeling beautiful and confident!
One of the best salons I have visited! I have been a client for a year and I absolutely love this salon. I have been searching high and low for a long time to find a good quality salon and a stylist who can work with my hair (for reference: black hair, short, thick, wavy). Chantelle blows me away each time I come in, whether for a simple cut or a colour.
We work with the cleanest products on the market; Our North American wind-powered beauty company Aveda, and certified B corp Italian-born hair company Davines. Both brands are industry leaders when it comes to sustainability practices, and we are proud to carry their lines. As a member of the green circle salon initiative, we recycle every product we can, from foils to hair, to plastics.